Urban Arrow
Hire an electrically assisted Urban Arrow brand cargo bike with 8 speeds integrated in the hub. Its loading case is hermetic. The dimensions (taken at the base of the case) are 66 x 53 cm (non rectangular shape), its capacity being 350 litres. The case can carry a maximum weight of 150 kg. It is provided with a lock which blocks the back wheel. Other accessories (lock, helmet...) can also be provided for you.
This bicycle drives like a conventional bicycle. However, some time is needed to adapt to it given the unusual dimension of the bicycle (related to the case that is located at the front).
Do you want to try this bike? Give us a call!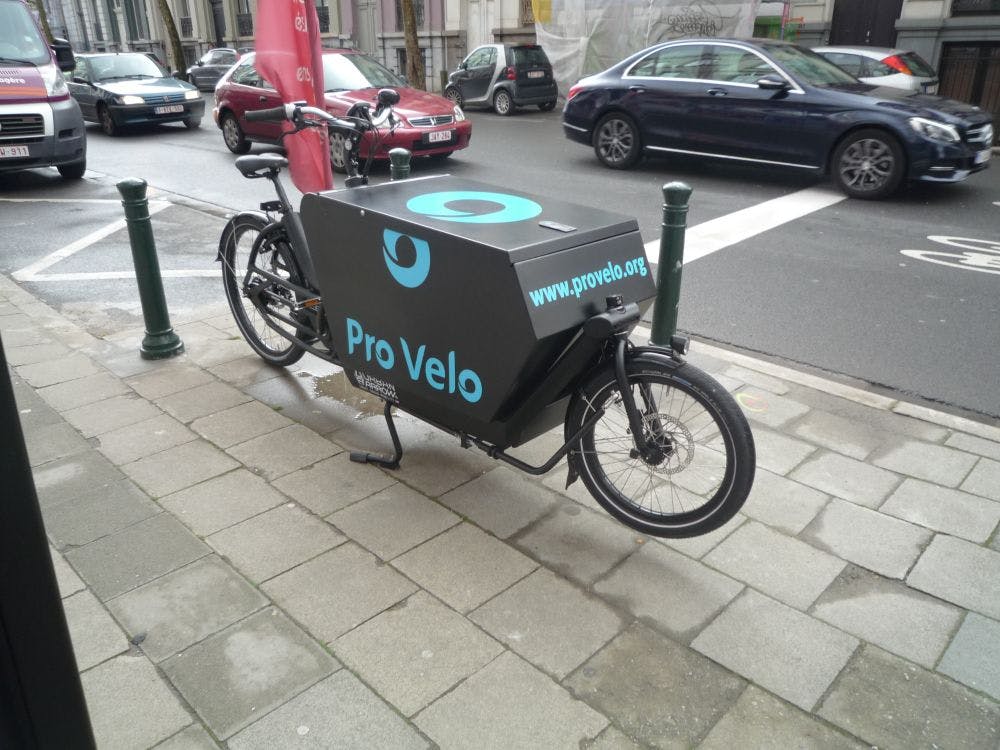 Bike 43
The Bike 43 is equipped with 2 child seats behind the cyclist (20 and 25 kg max.). It rides just like a normal bike, because the total length is the same as that of another bike. This bike is equipped with a Shimano 250 W E-Shift Performance electric assistance motor (automatic gear change) and a 500 W battery. The speed is limited at 25 km / h, and the range is variable depending on the load on the bike (total weight of users) and the amount of electric support you need to get around.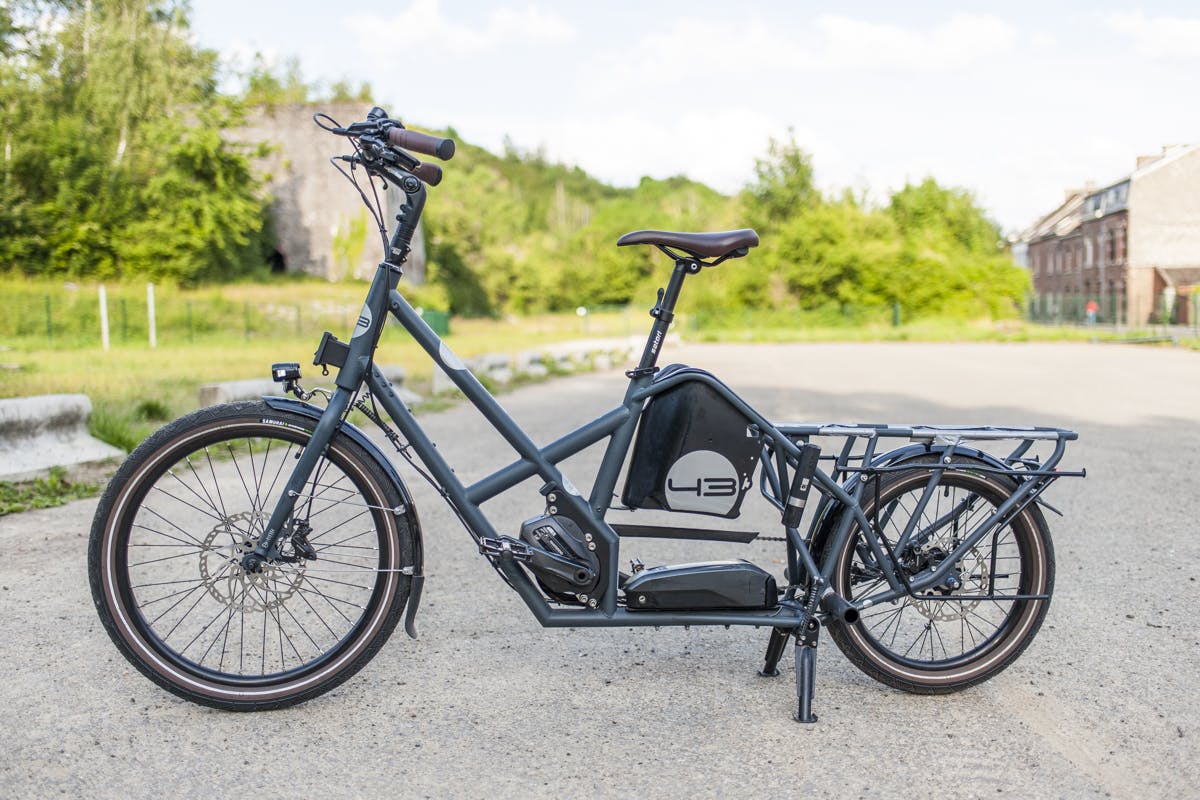 Prices and conditions
When signing the rental agreement, show your identity card or passport and have a 300 euro deposit ready (te be paid cash or by credit card). We will take the time to explain to you how the bike works and we will help you set off on your way.
Prices
The prices below include VAT (21%). If you rent for more than 4 hours, we calculate the price by periods of 24 hours.
Private individuals

4 hours

€ 30

1 day

€ 40

2 days

€ 59

1 week

€ 140

2 weeks

€ 185*

1 month

€ 260*
* Price includes the rental of a quality bike equipped with a lock, access to a repair service within 48 hours, theft insurance (against a deductible of 10% of the value of the bike), 10% off the shop and 1 free guided ride.
Companies, governments, tour operators

4 hours

€ 36

1 day

€ 48

2 days

€ 71

1 week

€ 174
Social organisations, schools, universities, . . .

4 hours

€ 26,5

1 day

€ 36

2 days

€ 53

1 week

€ 132
During rental, your cycling is your own responsibility. If the bicycle suffers damage, you will be asked to pay the cost of repair. In case of theft, Pro Velo reserves the right to claim reimbursement of the bicycle and the case from you.
Did this page contain the info you were looking for?